Read Time
2 Minute, 51 Second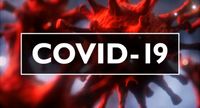 As COVID-19 spreads, KOMU 8 will continue to update you about the impacts on the community. 
Previous coverage: 
Updates for Thursday, May 21 will be posted below: 
6:00 p.m. | City of Columbia to hold community briefing for businesses reopening
The City will hold the briefing 10 a.m. Friday at City Hall to give guidance for establishments to reopen in Columbia and Boone County, according to the press release. The new guidance will go into effect on Tuesday and will include updated limitations on occupancy.
The release said this briefing signals the next step in the ongoing reopening and COVID-19 response efforts in Columbia and Boone County.
5:15 p.m. | Low income Ameren customers to receive assistance with bills
The Missouri Public Service Commission approved a modified agreement between Union Electric Company, Ameren Missouri and the Office of Public Council to provide about $3.5 million to Ameren customers in need of assistance with their electric bills due to the coronavirus. 
5:10 p.m. | Boone County announces three positive cases
The City of Columbia announced in a press release that there are now 108 positive cases, an increase of three cases from yesterday. 
There are seven active cases, 97 released and one death. 
5:00 p.m. | No new cases in Callaway County
The Callaway County Health Department said there are no new cases in Callaway County on Thursday in a press release. There have been 22 cases so far, with 20 recovered, one death and one active case. 
4:45 p.m. | Missouri Attorney General files lawsuit against business for inflated mask prices 
Attorney General Eric Schmitt said his office filed a lawsuit against Tuning Element, LLC in the Branson area for alleged price gouging and misrepresentations of face masks and respirators, according to a press release. 
The markups included 5-layer KN95 masks for $20 each, 3-layer KN95 masks for $15 each and 50-county boxes of 3-layer disposable masks for $99, according to the release. The investigation found that these masks typically sell for much lower prices, ranging from $3.95-$5.98 each, $2.99 each and $24.95-$39.99, respectively. 
The release said Tuning Element also made representations for respiratory and anti-infection protection from these products and their approval by the FDA and other federal agencies. The press release said the office's investigation found that these claims may misrepresent the effectiveness of these masks.
The company continued to sell them after their products after the Attorney General's Office sent them a cease and desist letter. 
The lawsuit was filed in Taney County.
2:30 p.m. | Missouri COVID-19 total confirmed cases rises to 11,340
The Missouri Department of Health and Senior Services reported 11,340 positive patients on Thursday and 661 deaths. There are 108 more cases than there were on Wednesday. 
2:15 p.m. | Audrain County reports one new case 
The Audrain County Health Department said one new case of COVID-19 was reported and is in quarantine.
The department also reported that 457 in Audrain County have been tested for the coronavirus, which is 45 more residents tested than Wednesday.