Read Time
1 Minute, 36 Second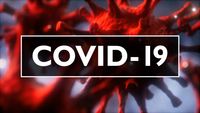 As COVID-19 spreads, KOMU 8 will continue to update you about the impacts on the community.
KOMU 8 News is tracking all positive cases broken down by county here and all closings and cancellations here.
Previous coverage:
Live updates for Wednesday, April 22 will become available below:
10:50 a.m. | St. Louis hiring 'contact tracers' in fight against virus
AP — Health departments in the St. Louis area are hiring.
St. Louis television station KMOV reports that the St. Louis County Public Health Department is looking to hire more full-time contact tracers to track down people who may have been exposed to the new coronavirus.
St. Charles County health officials say they also are hiring those "disease detectives."
The goal is to reach out to anyone who's been in contact with a COVID-19 patient and then monitor them daily.
The tracers hunt down people — including family members, coworkers and others — who may have come into contact with an infected person within 48 hours of that person showing symptoms. 
10:00 a.m. | Potential exposure of COVID-19 in Phelps County
The Crawford County Health Department alerted Phelps/Maries County Health Department of a potential exposure within Phelps County on Wednesday.
People who might have been exposed to the individual have been notified.
According to a news release there is no need to self-quarantine unless symptoms develop.
If you shopped at the Price Chopper in Rolla on Wednesday, April 15 from around 12:00-1:00 p.m. you have a low risk for contracting the virus, but should self monitor for symptoms.
"Primary Symptoms include: Fever of 100.4 or higher, cough, and shortness of breath," according to the release.