0
0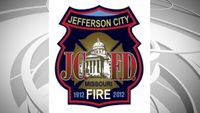 JEFFERSON CITY – A Friday evening fire in Jefferson City displaced five people, according to a news release from the Jefferson City Fire Department.
Multiple fire crews arrived just past 6 p.m. to a house on St. Marys Boulevard with smoke coming from it. The fire was put out and ruled an accident by the Jefferson City Fire Department.
Nobody was hurt in the fire.
Five people and three pets were displaced. The Red Cross arrived on the scene to help with lodging for those who were displaced.
Editor is WebTech Group (WTG). WTG is a web hosting, design, SEO, press release distribution company and news agency located in St. Louis, Missouri. Site is owned and operate multiple news sites in the region. Our objective with STLNewsMissouri.com is to offer readers a one-stop news site for Missouri news. We aggregate news from news media across the state. We do not aggregate news from all sources. We pick from those that offer RSS feeds and pick the best with eliminating those that might produce the same news stories, written differently.