Read Time
1 Minute, 55 Second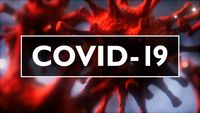 COLUMBIA – As COVID-19 spreads, KOMU 8 will continue to update you about the impacts on the community.
KOMU 8 News is tracking all positive cases broken down by county here and all closings and cancellations here.
Previous coverage:
Live updates will become available for Thursday, March 26 below:
11:00 a.m.: 27 cases confirmed in Boone County
There are now 27 confirmed cases of COVID-19 in Boone County, according to the City of Columbia's website.
16 of those cases are travel-related. 11 are people 45-64 years old, 9 are people 25-44.
Thursday morning's update is three more than the latest Wednesday update. Statewide, there are 356 positive with eight deaths.
10:30 a.m.: Lincoln University postpones commencement
Lincoln University's president announced their commencement ceremonies will be moved from May 9 to Saturday, August 1.
In an open letter, Dr. Jerald Jones Woolfolk said "We wanted to ease the minds of our graduating seniors that while we cannot salute your accomplishments as originally planned, you will be celebrated as you deserve."
10:20 a.m.: Missouri River Runner reduces operations
Amtrak announced the Missouri River Runner with stops in Kansas City, Jefferson City, and St. Louis will only support two trains making the round-trip per day, beginning Monday.
To prevent the. spread of COVID-19, the company said they are frequently cleaning their trains and stations, increasing the quantity of sanitizers and disinfectant wipes available for customers, and reinforcing good hygiene practices with employees.
Change fees on all existing or new reservations made before April 30, 2020 will also be waived.
The company said anyone planning to travel should check their train status on Amtrak.com
9:50 a.m.: Callaway County Health Department says 200 people have tested negative for COVID-19
Health department officials said Thursday 200 people have tested negative for COVID-19 in Callaway County.
10 positive cases originated in the county, so far. All of the infected persons are students at Williams Woods University in Fulton.
In a news release, the health department said seven of those are quarantined at the university while the other three are quarantined with their families outside of the county.