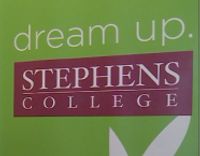 COLUMBIA – Stephens College announced on Wednesday it will remain closed for the rest of the spring semester because of the new stay-at-home order in Columbia.
All on-campus operations will be closed.
"Commencement ceremonies have been postponed from early May to August 28 and 29," according to the news release.
No confirmed cases of COVID-19 have been reported within the Stephens College community.
"These are unprecedented times. But we are Stephens College. We are family. We are strong. And we are here for you — virtually though it may need to be," said Stephens College president Dr. Dianne Lynch in a March 25 message to employees.
Students and their families are encouraged to visit the Stephens Alert page (stephens.edu/alert) for continued updates.
0
0
Editor is St Louis Media, LLC (STLM). STLM is a web hosting, design, SEO, press release distribution company and news agency located in St. Louis, Missouri. We own and operate multiple news sites in the region. Our objective with STLNewsMissouri.com is to offer readers a one-stop news site for Missouri news. We aggregate news from news media across the state. We do not aggregate news from all sources. We pick from those that offer RSS feeds and pick the best with eliminating those that might produce the same news stories, written differently.