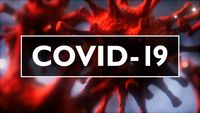 COLUMBIA – Columbia Mayor Brian Treece announced on Monday that he will introduce an emergency resolution in response to fears over COVID-19.
Calling the virus a "natural disaster unfolding in slow motion," Treece said the resolution will prohibit events of 50 people or more, restrict gatherings of 25 people or more, and work to suspend all in-person classes for school districts and higher education.
In addition, restaurants and bars will be limited to 50% of their usual capacity, or 50 people, including staff. Some restaurants may be transitioning to takeout or delivery only.
As of the time of the press conference, there remain no cases of COVID-19 in Columbia or Boone County.
Treece said that we are currently 10 to 11 days ahead of Italy and 3 to 5 days ahead of where other communities are, but expressed fears that the virus will expose all of the inequities in our system. 
He said his resolution is an attempt to help Columbia be prepared to work together as a community to address the virus, but not to panic.