0
0
[ad_1]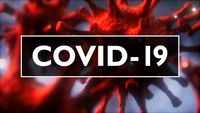 COLUMBIA – Mayor Brian Treece plans to host a press conference Thursday at 10a.m. to discuss the coronavirus outbreak.
Treece will be joined by Stephanie Browning, Columbia/Boone County Department of Public Health and Human Services Director, Alexander Cartwright, University of Missouri Chancellor, and Dr. Stevan Whitt, MU Health Care Chief Medical Officer.
The group plans to talk about Columbia's efforts in planning and responding to the coronavirus.
The briefing will take place at the Council Chambers at City Hall. All members of the community are invited to attend, and the press conference will also be live-streamed at http://gocolumbiamo.granicus.com/MediaPlayer.php?publish_id=4ae03cbf-2aad-488e-b06a-906c5f1bb378.
[ad_2]

Source link
Editor is WebTech Group (WTG). WTG is a web hosting, design, SEO, press release distribution company and news agency located in St. Louis, Missouri. Site is owned and operate multiple news sites in the region. Our objective with STLNewsMissouri.com is to offer readers a one-stop news site for Missouri news. We aggregate news from news media across the state. We do not aggregate news from all sources. We pick from those that offer RSS feeds and pick the best with eliminating those that might produce the same news stories, written differently.