0
0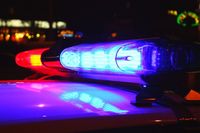 GUTHRIE TOWNSHIP – Deputies have one suspect in custody in a murder investigation. The Callaway County Sheriff's Office said there is no known threat to public safety in the area.
On Friday, deputies responded to a suspicious incident call in the 8000 block of Broadway Street. Upon arrival, the sheriff said in a press release that deputies found a resident deceased. The sheriff also said foul play was evident.
KOMU 8 News will update this story as more information becomes available. 
Editor is WebTech Group (WTG). WTG is a web hosting, design, SEO, press release distribution company and news agency located in St. Louis, Missouri. Site is owned and operate multiple news sites in the region. Our objective with STLNewsMissouri.com is to offer readers a one-stop news site for Missouri news. We aggregate news from news media across the state. We do not aggregate news from all sources. We pick from those that offer RSS feeds and pick the best with eliminating those that might produce the same news stories, written differently.