Read Time
1 Minute, 20 Second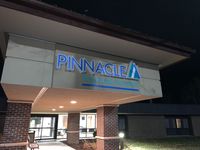 BOONVILLE — Pinnacle Regional Hospital will close Wednesday at 7 p.m., administrators said in a news release.
The closure includes operations at the Rural Health Clinic and Outpatient Therapy Clinic. Staff will be at the emergency department for the next two weeks to help with walk-in patients, the release said.
The closure is due to "economic hardship of bringing the facility into compliance" with state regulations.
On Tuesday, KOMU 8 got a copy of an internal e-mail saying employees will not be paid as scheduled on Jan. 15.
"The inflow of cash during the holidays was extraordinarily low," Pinnacle Health Care System chief financial officer Dale Farrell said in an email sent to employees Tuesday evening. 
"However, we are expecting some significant deposits this week and are optimistic paychecks will be available by Friday," the email continued. 
Employees recently filed a class action petition for damages against Pinnacle Health Care System for wrongfully withholding their paychecks "under the pretense that those funds were being used to pay health insurance premiums."
Pinnacle Health Care System bought the hospital, formerly known as the Cooper County Memorial Hospital, in 2018.
The hospital's laboratory department closed Jan. 11 due to regulatory issues, according to a Facebook post from the hospital. The hospital also stopped accepting direct inpatient admissions, according to the post. 
The hospital also stopped performing surgeries in early January after a state inspection found issues with the HVAC system, according to the Boonville Daily News.