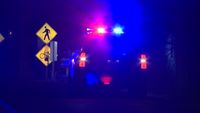 COLUMBIA – Columbia police officers investigated a suspicious incident Tuesday night on the city's north side.
Officers responded to the call at a mobile home park at Blue Ridge Road and Northland Drive. At least six units were on the scene just before midnight.
Officers told KOMU 8 they originally responded to a shots fired call, but had not found any evidence of that. 
This is a developing story, check back for updates. 
0
0
Editor is WebTech Group (WTG). WTG is a web hosting, design, SEO, press release distribution company and news agency located in St. Louis, Missouri. Site is owned and operate multiple news sites in the region. Our objective with STLNewsMissouri.com is to offer readers a one-stop news site for Missouri news. We aggregate news from news media across the state. We do not aggregate news from all sources. We pick from those that offer RSS feeds and pick the best with eliminating those that might produce the same news stories, written differently.