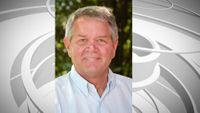 A University of Missouri adjunct professor died in Thailand while on a winter break study program. The university said 64-year-old Wayne McDaniel died Friday while in the Phi Phi islands, which are near the west coast of the Malay peninsula.
University spokesman Christian Basi said Monday the school is working to confirm the details of McDaniel's death.
McDaniel was associate director of the Office of Technology Management and Industry Relations and an adjunct engineering professor.
The study trip to Thailand takes students to mangrove swamps, wildlife areas and the Phi Phi islands to study coral reefs. 
0
0
Editor is St Louis Media, LLC (STLM). STLM is a web hosting, design, SEO, press release distribution company and news agency located in St. Louis, Missouri. We own and operate multiple news sites in the region. Our objective with STLNewsMissouri.com is to offer readers a one-stop news site for Missouri news. We aggregate news from news media across the state. We do not aggregate news from all sources. We pick from those that offer RSS feeds and pick the best with eliminating those that might produce the same news stories, written differently.