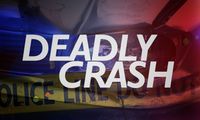 IBERIA – Missouri Stat Highway Patrol is investigating a fatal crash involving a dump truck and passenger car. 
The crash occurred on Missouri 42, close to route BB, east of Iberia.
 One person was killed due to the crash, the family of the victim has been notified. 
This is a developing story, and KOMU 8 will continue to bring you updates.
0
0
Editor is St Louis Media, LLC (STLM). STLM is a web hosting, design, SEO, press release distribution company and news agency located in St. Louis, Missouri. We own and operate multiple news sites in the region. Our objective with STLNewsMissouri.com is to offer readers a one-stop news site for Missouri news. We aggregate news from news media across the state. We do not aggregate news from all sources. We pick from those that offer RSS feeds and pick the best with eliminating those that might produce the same news stories, written differently.