Read Time
1 Minute, 5 Second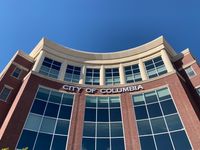 COLUMBIA – After record-breaking violence in 2019, Columbia leaders are looking to curb gun-related crime in the city.
Last year Columbia endured twelve gun-related homicides, six of which happened in September alone.
At the time, Columbia Mayor Brian Treece described it as a "hurricane of violence hovering over our community."
On Monday afternoon, city leaders announced they are expanding a violent crime task force. The task force is made up of Columbia police officers, MU police officers, ATF agents and the Boone County sheriff's deputies.
The task force is made up of 11 officers from the different law enforcement agencies. The Columbia Police Department will have four officers on the task force, as well as four Boone County Sheriff's deputies, one MUPD officer and two ATF agents will also be on the task force.
Columbia Police Chief Geoff Jones said the department had to rearrange several position to provide officers to the task force.
"We have an opportunity to use these combines resources as a force multiplier," Jones said. "It gives us the opportunity to address violent crime in an efficient and effective way using intelligence based methods. It allows our officers who work in our neighborhoods to focus on their neighborhood outside of big incidents."