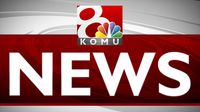 SHAWNEE, Ks. (AP) – A former Kansas City area TV meteorologist has announced plans to seek a Kansas Senate seat being vacated by the retirement of one of the Legislature's most conservative members.
Mike Thompson, who served as chief meteorologist for WDAF until he retired last year, announced Monday that he is seeking the District 10 seat being vacated in mid-January by Republican Mary Pilcher-Cook. She announced Friday that she is resigning.
Thompson, of Shawnee, said he plans to seek the appointment to fill the remainder of Pilcher-Cook's term and then run in the primary for a chance at a full four years in November 2020.  
0
0
Editor is WebTech Group (WTG). WTG is a web hosting, design, SEO, press release distribution company and news agency located in St. Louis, Missouri. Site is owned and operate multiple news sites in the region. Our objective with STLNewsMissouri.com is to offer readers a one-stop news site for Missouri news. We aggregate news from news media across the state. We do not aggregate news from all sources. We pick from those that offer RSS feeds and pick the best with eliminating those that might produce the same news stories, written differently.